We've been making children and the young at heart smile since 2011. We perform weekly at different venues, special events & celebrations. You can find us at Farrell's Ice Cream Parlor and more.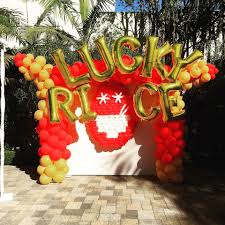 We only use products made in and sourced North America. Our balloons are 100% all natural biodegradable latex rubber.
"So blown away."
— Philip Wong
Balloon animals have been entertaining children since the beginning of time. A child with out a balloon is like a unicorn with out a horn... sad. Sprinkle a little magic and invite a balloon twister to your next celebration. We do birthdays, weddings, grand openings and can be scheduled on a regular basis.
Party Decorations
Party Balloons